Bache-Gabrielsen, merchant in Cognac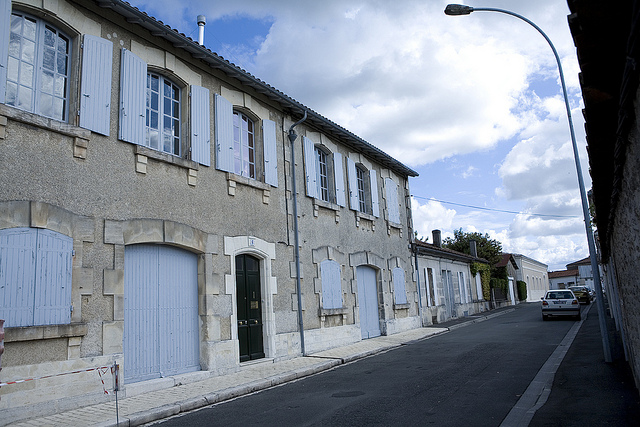 1905 Thomas Bache-Gabrielsen from Norway, together with his fellow countryman Peter Anton Rustad, establish their company.
1905 Take-over of the company of A.E. Dupuy
1916 After the demise of Peter Anton Rustad, Bache-Gabrielsen continues on his own.
Jean-Philippe Bergier is the maître-de-Chai at Bache-Gabrielsen and nowadays Hervé Bache-Gabrielsen is the director/owner. Besides blends, they also produce Grande champagnes, Petite Champagne and Fine champagnes.
Their main brand names are Bache-Gabrielsen and Dupuy, Dupuy mainly being marketed in southern Europe.
Range: VS (blend), VSOP (blend), XO Fine Champagne, XO Prestige (fine champagne), Hors d'Age (grande champagne), Sérénité Très Vieille Grande Champagne, 1973 Single Estate Petite Champagne.
Next to these they make a series of 'Pure and Rustic' and also some Cuvées.
(For the Dupuy range: see there.)
Other brands in possession of Bache-Gabrielsen or which have been used in the past by Bache-Gabrielsen:
A. Edmond Dupuy
Caves
Maudet
Rustad & Bache-Gabrielsen
Bache-Gabrielsen
Hervé de la Horse.
Devin & Co.
Dorain Frères
Lecomte & Co. (Gabriel)
De Mussac
Pol Prainton
Rolland & Co. (via A. Edmond Dupuy)
Tardieu & Co. (Rémy)
Tressac Seguin & Co.
De Verteuil
Vilbert & Co.
Benoit Serres (liquor firm)
http://www.bache-gabrielsen.com/
Company address is 32 rue de Boston BP62, 1602 Cognac. Visiting address: 5 Rue Louis Dominic, just around the corner. Tel. 05 45320745.