Salignac Bottle Catalogue

(last updated Sep 26, 2022)
276
bottles, but still incomplete (only half bottles and up)
Introduction

Salignac was established by Antoine de Salignac in 1809. He was very innovative in his struggle to to compete with giants like Hennessy, Martell and Otard-Dupuy. In 1838 he becomes the head of a new cooperation in Jarnac, the Société Propriétaires Vinicoles de Cognac (later to become the property of Monnet). By 1870 they were second largest in size, only Hennessy was bigger. After a disagreement Louis de Salignac leaves the cooperation in 1897 and starts anew for himself: Louis de Salignac & Co.
In 1974 they were bought by Hiram-Walker, who already possesses Courvoisier. Salignac is a secondary brand of Courvoisier for some time now, but I do not see many new ones today, so it is doubtful if they are being made anymore.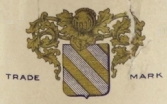 The coat of arms with the gold and green bands (symbol of the community of Salignac in the Perigord, now Salignac-Eyvigues) that is depicted on many of their bottles, seems to link Salignac to the very old and aristocratic family of Salignac de la Mothe-Fénélon (Salignac in the past also written as Salignat).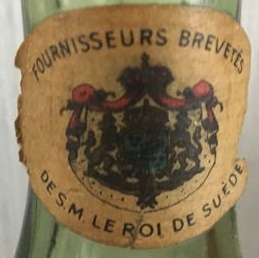 Also the young eagle (aiglon) is often used.
And almost every bottle has the signature L. de Salignac, on the label or on  the capsule.
Sailgnac has been a purveyor to de King of Sweden, hence the royal coat of arms on many bottles.

Contents:

1. Without age-indication
2. Stars
2a. cognaçaises:

 
2b. five stars:
2c. three stars with a young eagle depicted (aiglon):

2d. three stars

(without 'special' on shoulder)

:
3. Special
4. VS

5. VSP, VVSOP, OP, VSOP
5a. cognaçaises (est. 1930-40s)

5b. VVSOP, VSP, OP
  
5c. light coloured label with straight upper edge (est. 1950-60s)
5d. light coloured labels with curved upper edge (est. 1970s)

5e. red labels with curved upper edge (est. 1970-80s)
5f. red labels with straight upper edge
6. George V
6a. Gothic letters:
6b. Modern letters:
7. Napoleon
7a. greyish label with eagle and red 'N' (est. 1950s):
(they are all called napoleon, but some have aged for 50 years!)
7b. label with rounded upper edge (est. 1950-70s):
7c. Labels with straight upper edge and red eagle (est. 1970-80s):
7d. Carafes:
8. XO
9. Extra
10. Très Vieille and X Years Old
11. Vintages
12. Decanters
13. Limited editions and other special bottles
14. Magnums