Otard Bottle Catalogue

(last updated: May 23,

2023)
(507
bottles, half bottles and up, and 42 magnums; no miniatures)
Introduction

Together with Jean and Léon Dupuy, two land-owners, Jacques Baptiste Otard started this company in 1795 as Dupuy-Otard. Already in 1796 they bought the Chateau de Cognac, former residence and birth place of King François I. This chateau and its heritage features often on the labels of Otard.
Being a Baron himself, Jacques Otard has a coat of arms with the text Fortis et Fidelis, i.e. Strength and Loyalty. This is one of the emblems you can come across on the bottles. Another emblem is the lions head. On older bottles the acronym ODC is often used: Otard Dupuy & Co.
They have been official suppliers to the Russian court and they have advertised it with an embleme on their bottles: 'by appointment to his late majesty King Alexander I, and his majesty King Peter II'.
In 1930 the company was taken over by De Ramefort and from 1945 on, when no Dupuy descendant was participating in the management anymore, the name was changed into Otard and in 2011 another name change took place: Baron Otard.
[Otard also produces (and owns) the brands Gaston de Lagrange and d'Ussé. These are not presented here.]
Contents:
1. Stars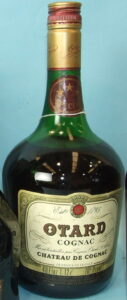 2. VS
3. VO, VSOP
3a. white label:
 
    
      
           
3b. yellow label with photo of Otard:
3c. black label with photo of Otard (around 1970s):
3d. Drop shaped bottles with a red label:
3d1. short capsule:
3d2: long capsule:
3d3: long capsule with lions head on shoulder:
3d4: long capsule with lions head on shoulder and on main label:
3d5: different.
3e. Drop shaped bottles without paper label:
3f. Other VSOP bottles: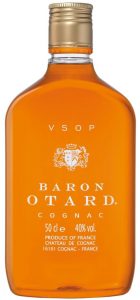 4. Jade
5. Napoleon

6. XO


7. Prince and Princes de Cognac
Princes de Cognac on the paper label:
Prince de Cognac on the shoulder:
Princes de Cognac on the shoulder:
8. Supra and Extra
 
9. Limited editions and specials
10. Vintages
Otard Dupuy & Co.:
Otard:
11. Ramefort Vintages

(Argentinean market)



12. Decanters
13. Porcelain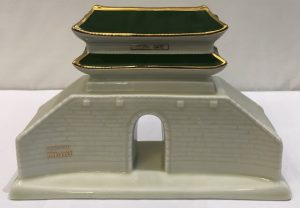 14. Magnums