Larsen Bottle Catalogue

(last updated Sep 28, 2023)
(221 regular bottles and 181 viking ships, but still incomplete)
Introduction
The Larsen brand was founded in 1926 by Jens Larsen. Their official name is Larsen – le cognac des Vikings, reflecting pride in their Norwegian background. It is not surprising that they chose the viking ship (or Drakkar) as their logo. The brand is probably best known for its bottles in the shape of a viking ship of which they made dozens, both ceramic and glass.
In 2012, the company was sold to Rémy-Cointreau  and resold six months later to Altia.
Most of their cognacs are blends of grande champagne, petite champagne, borderies and fins bois.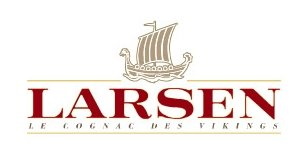 Contents:
1. Stars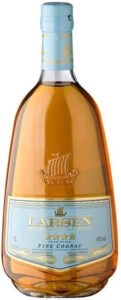 2. Fine Champagne and Spécial
3. VS
4. VSOP


5. VSOP Réserve
6. Napoléon: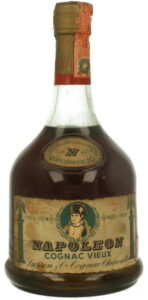 7. XO
8. Trés Vieille Fine Champagne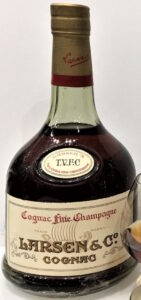 9. Extra, Extra Réserve, Extra Or and Hors d'Age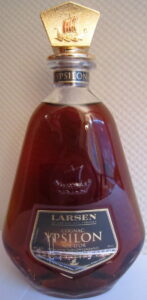 10. Vintages
11. Decanters

12. Limited editions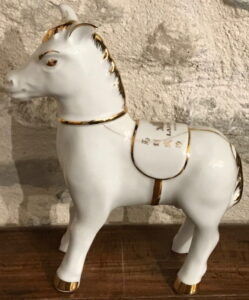 13. Viking ships (drakkar)

(first release was in 1952)



(It is extremely difficult to ascertain the year of production and content of the Viking ships, so there could have been made mistakes in arranging them)
More information about Larsen vikingships can be found on the website of the Larsen Collector Club, maintained by Tor Ansgar Bakken, and the website of Helge Dronen.

13a. Glass ships:
13b. Coloured porcelain ships with a sculptured dragon head in the prow:
13c. Coloured porcelain ships, with a finely drawn drakkar in the sail

13c1. simple shields (1980s):
13c2. with finely carved shields:
13d. Other drakkars:
13d1. Metal-like drakkars
13d2. white Drakkars:
13d3. other
13e. Limited edition drakkars

(they were mostly made in very small numbers, sometimes just a few dozen)
13e1.Anniversary bottles of Larsen and/or the Viking ship:
13e2. Anniversary bottles of Tor Ansgar Bakken and /or the Larsen Cognac Collector Club:
13e3. Industry bottles:
13e4. Commemorative bottles:
13e5. UN bottles:
13e6. Lillehammer:
13e7. Christmas and New Year
13e8. Bejeweled:
13f. 35-50cl Drakkars:
14. Magnums