Gautier Bottle Catalogue

(last updated: Nov 24, 2023)
258 bottles, but still not complete (only half bottles and up).
Introduction
For starters it is important to bear in mind that there are several Gautier brands that have existed, of which three are particularly important to distinguish. To learn how to tell which is which, click here. This catalog page is about Gautier SA, formerly nown as Gautier Frères & Co.
Gautier was established in 1755 in Aigre and was around 1900 one of the bigger cognac firms and a very prominent company.
Up till 2000 they used the three dear heads on a shield for there logo. Then they changed the logo to the water mill that was built over the river Osme. The river provided a humid environment for their cognacs.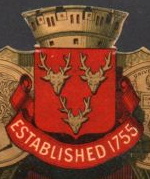 They are now part of Marie Brizard and are called Maison Gautier.

Contents:
1. Stars
2. Prestige and Tradition


3. VS
4. VSOP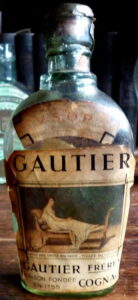 5. Napoleon
6. XO
7. Très Vieille Reserve and Extra
8. Decanters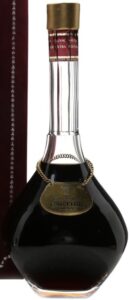 9. x Years old
10. Vintages
11. Limited editions and specials
Cigar blends:
Rare tradition:
Fisherman Ball's, Lanterns and ship wheels (1970-80s):
Figurines: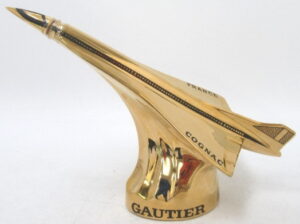 12. Magnums