Frapin Bottle Catalogue

(last updated: Sep 24, 2023)
(409 regular bottles, 12 magnums and 219 miniatures, but still not complete.)
Introduction

Frapin was established in 1870 by Pierre Frapin. Through different marriages they have family ties with Rémy Martin (Rémy-Cointreau) and Renaud-Cointreau. The Frapin family is very old with a lineage that goes back to the 13th century and some of the ancestors held positions at the royal court. The famous French writer François Rabelais, who lived in the 15th century, can also be placed in that lineage. Frapin got its coat of arms, which were used on its bottles, from Louis XIV. At the end of the twentieth century Frapin changed it for the feather, in honor of François Rabelais.
Frapin owns a big vineyard, the biggest vineyard in Charente in possession of a family owned company. It is around 300 hectares, all in the grande champagne area.
Most of their cognacs are grande champagne, but there are some exceptions.

Contents:
1. Stars

2. VS
All VS qualities of Frapin are grande champagne cognac
3. VOP, VSO and VSOP

4. Signature
5. Vieille
6. Cigar
7. Napoléon
8. XO
9. Fontpinot and Fontpinot XO
Fontpinot  was first produced in 1923.
a. Fontpinot
b. Fontpinot XO
10. XO VIP
Old model carafe (from mid 1990s):
New model carafe:
11. Très Vieille
12. NPU and Extra
13. Multi vintages
14. Vintages
15. Decanters
More information on these beuatiful decanters on the Extravaganza page of Frapin: here
16. Miscellaneous
16a. Imported by Brothers & Rudd:
16b. x years old:
16c. other limited editions:
16d. Various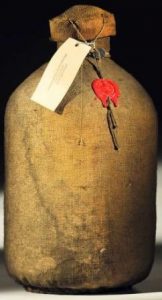 17. Miniatures and other (50cl or less)
17a. Stars
17b. Fine champagne
17c. VS
17d. VOP, VSOP
White labels:
green bottles, fine champagne:
green bottles, grande fine champagne:
green bottles, grande fine champagne:

high, clear bottles: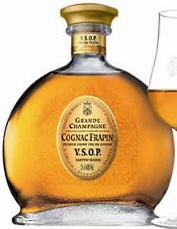 17e. Vieille Grande Champagne and Grande Reserve

17f. Napoléon
             
17g. Fontpinot
green bottles:
clear bottles:
Clear bottles Fontpinot with XO also stated:
17h. XO and VIP XO
17i. Très Vieille Grande Réserve and Supreme

17j. Extra
17k. Vintage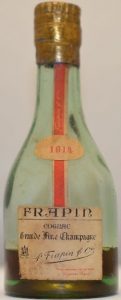 17l. Sample bottles

(these were filled up by a third party)



17m. Miscellaneous
17n. 10-50cl miniatures:
3 stars and VS:
VSOP: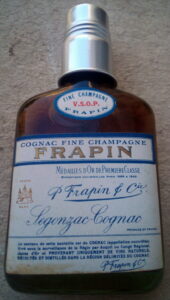 Vieille:
VIP XO:
Fontpinot XO:
NPU and Très Vieille:
XO various:
Vintage: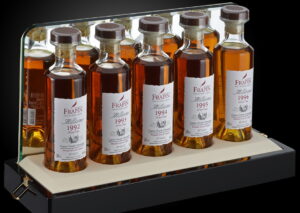 Miscellaneous:
Ace, king, queen and jack of hearts, front and back, Haviland Limoges, with stopper on the front (5cl XO cognac):
Ace, king, queen and jack of hearts, Limoges, with different stopper (5cl XO cognac):
Mahjong, 25cl XO:
18. Magnums