Remi Landier, bouilleur de
Cru

in Cors (fins bois)

Historically, the vineyards of Rémi Landier are in one of the best fins bois areas, just a little above Foussignac. This district used to be called 'premiers bois', to distinghuish between premiers bois and fins bois, but after the changes made in 1938 it is now all called fins bois. The family owns the land and the house since 1890. It all started when Julien Girard, grandfather of Rémi Landier, bought the place and planted the first vines.
In 1946 Roger Landier, father of Rémi Landier, built the first alambic.
The brand Remi Landier was started by Rémi and his sons Alain and Jean-Yves in 1973. Nowadays Jean-Yves and his daughter Géraldine (5e generation) run the brand company while her brother and her cousin run the vineyards.

They have about 100 hectares of vineyard now, dispersed over three main farms and planted mainly with ugni blanc. Some other grape varieties are used for making pineau and wines.
Besides making their own cognacs, they still sell eau-de-vie to the major cognac firms.
They own three pot stills now.

Gamma (all fins bois): Special Pale, VS, VSOP, XO Vieille Réserve, Artisinal, Héritage,Héritage Coupe no. 2, Très Vieux Fins Bois, Réserve de la Famille Lot 62 and Très Vieux Fins Bois Lot 71.
They also made some special cognacs (rarities), amongst which are some grande champagnes from the family private réserve!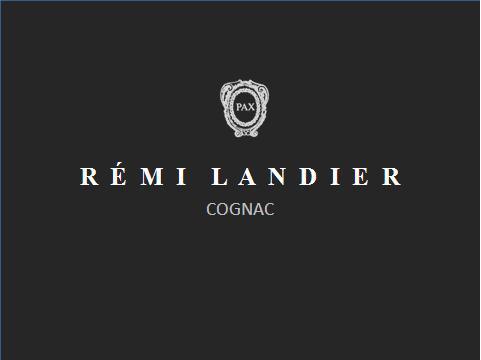 http://cognacremilandier.com/
Address: 133 Rue de Chateuaneuf, 16170 Rouillac. Telephone: 05 45 617765. (Visiting is possible).