Domaine de Beaulieu (Landry), bouilleur de
Cru

in Germignac (petite champagne)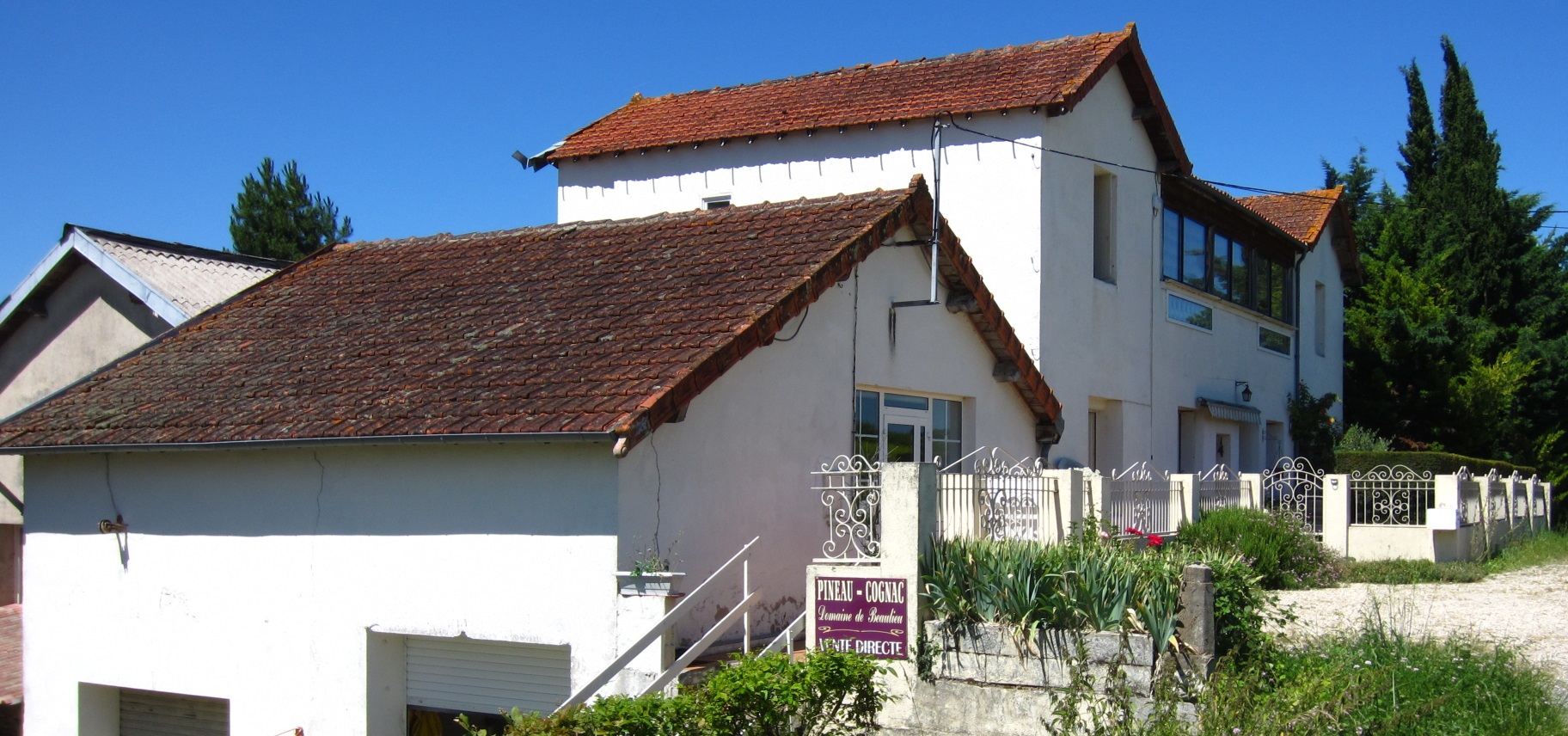 The Domaine de Beaulieu goes back to at least 1595, the date that is inscribed in the walls of the pigeon-house. At the time it was a halting place for hunting, owned by sir Rippe de Beaulieu. Today it is a cognac firm for five generations now. In the 1840s Michel Moquet was the first to start distillation, together with his wife Suzanne Renoud. After him Michel Mocquet took over with his wife Bernadette Salin. His daughter Chantal Mocquet followed in 1964 with her husband Jacques Landry.
Jacques Landry started to sell under his own name: pineau in 1974 and cognac in 1976.
Today their daughter Bénédicte Landry manages the place together with her husband Philippe Piton. They took over in 2002. For the near future their daughter and their son-in-law, Aline Piton and Daniel Minaya, are already in place to take over.
The first alambic was only 5,5 hl and it was used for distillation à façon too, that is distilling for other winegrowers. Today they have five pot stills, 111 hl in total.
The number of hectares is expanded from nineteen in 2000 to thirty hectares today in one of the best petite champagne areas.
Over 90% is still sold to Rémy Martin.
Besides making cognacs they run a Bed & Breakfast as well.
According to Nicolas Faith (1987) they add boisé to  their products. I am not sure if they still do.
Range (petite champagne): VS, VSOP, Vieille Réserve, Hors d'Age.
The brand name now is Domaine de Beaulieu, but in the past Landry has been used too as a brand name.

http://www.domainedebeaulieu.fr/
Address: Domaine de Beaulieu, 17520 Germignac. Telephone: 0546 495090. (Visitors are welcome).

(posted July 2018)