Thierry Bonnin, bouilleur de
Cru

in Saint Simeux (fins bois)
[Not to be confused with Bonnin in Nantille, nor with the Bonnin family in Challignac who makes the Logis de la Montagne brand, both fins bois too.]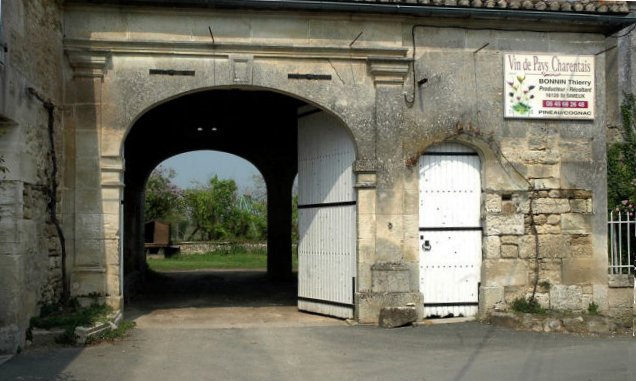 The domain Le Maine Michaud was bought 1948 by the Bonnin family and in 1954 it was Yves Bonnin who started to work the land. The years thereafter he renovated the age-old vineyard. Then in 1961 his son Gérard together with his wife Micheline started enthousiastically with the production of wine.
Thierry took over in 1983. By purchasing neighbouring tracts of the land, the whole has now been expanded to 15 hectares of vineyard. In addition, seventy hectares have been cultivated with various types of grain.
Bonnin has good contacts with Hennessy and Courvoisier, to which he supplies eau-de-vie.
Range (fins bois): Rocks on Drink (VSOP), Vieux Cognac (XO).
http://www.maine-michaud.com/
Address: Le Maine Michaud, 16120 Saint Simeux. Telephone: 0545 662648. (It is possible to visit on appointment.)