Baudry, bouilleur de
Cru

in Saint Hilaire de Villefranche (fins bois)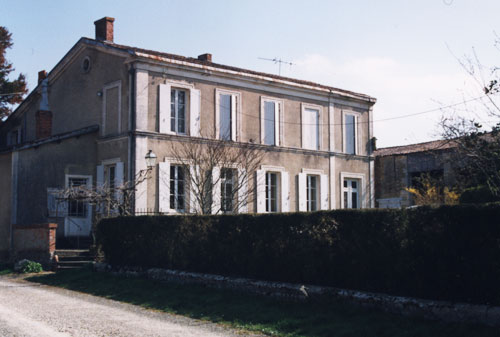 The company of Christian Baudry originated from two companies, Baudry and François Mounier. Baudry's ancestors have been working as winemakers in the municipality of Balanzac, north-west of Saintes since 1610 and bought the domaine La Métairie du Breuillet in Clion in 1927.
In 1927 Paul Baudry married Simone Camus, granddaughter of François Mounier who built a new distillery in 1889 in Chez Chiron, in the municipality of Saint-Hialaire-de-Villefranche.
Both companies were merged by Christian Baudry in 1968 into the agricultural company Camus-Baudry. Nowadays Nicolas Baudry is in charge.
There is also a small museum with old utensils.
Range (fins bois): VS, VSOP, Vieille Réserve, Hors d'Age and Napoléon.

http://www.cognac-baudry.fr/
Address: Chez Chiron, 17770 Saint Hilaire de Villefranche. Telephone: 0546 953242. (Visitors are welcome. Opening hours from 9h00 till 12h00 and 14h00 till 18h00).